August 2, 2019
Callaway ERC Soft Golf Ball – The Triple Play to Up Your Game
Callaway ERC Soft Golf Balls have reach a new peak with the introduction of three new balls this year. The ERC Soft, ERC Supersoft and the ERC Supersoft Magna.
In my humble opinion a golf ball is a golf ball for the beginner or above average player. Ya I know a two piece ball with low spin for distance is really good for those players with high handicaps. However, if you are looking to really cut strokes off your game and you have invested hundreds or thousands of dollars in clubs and a bag you should really take a look at your ball. Technology in golf balls has really improved the playability of balls today. Which gives you the player the advantage to really cut those strokes.
Callaway has really come up with some really cool stuff with this new line of balls. So lets take a look at the ERC.
ERC Soft Triple Track
Callaway says its new products called the ERC Soft Triple Track and are marketed as the longest golf balls with soft feel ever made.by Callaway.
ERC stands for Ely Reeves Callaway the founder of Callaway. Triple Track Technology uses the same tech used to land jets on aircraft carriers, Vernier Acuity Precision, a technology that dramatically improves alignment, compared to the industry standard, the classic side stamp alignment aid.
Hybrid Cover
The main features of the ERC Soft golf ball is the brand new and innovative Hybrid Cover, that uses a composite material, engineered for delivering an amazingly soft feel and improved ball speeds for longer distance, and also more spin, which translates into improved control around the green.
Graphene-infused Dual SoftFast Core
Wow that is a mouth full, so what is it? It consists of a larger than usual inner core, created to deliver faster ball speeds via maximizing compression energy, while in the same time promoting greater distance via higher launch by minimizing driver spin. Complicated, but yeah it really works in real life.
Callaway ERC Supersoft
The Supersoft incorporates Callaway's lowest compression core with a brand new soft cover and HEX aerodynamics. The HEX technology works wonders in terms of lowering the spin rate, which translates into reduced drag, increased carry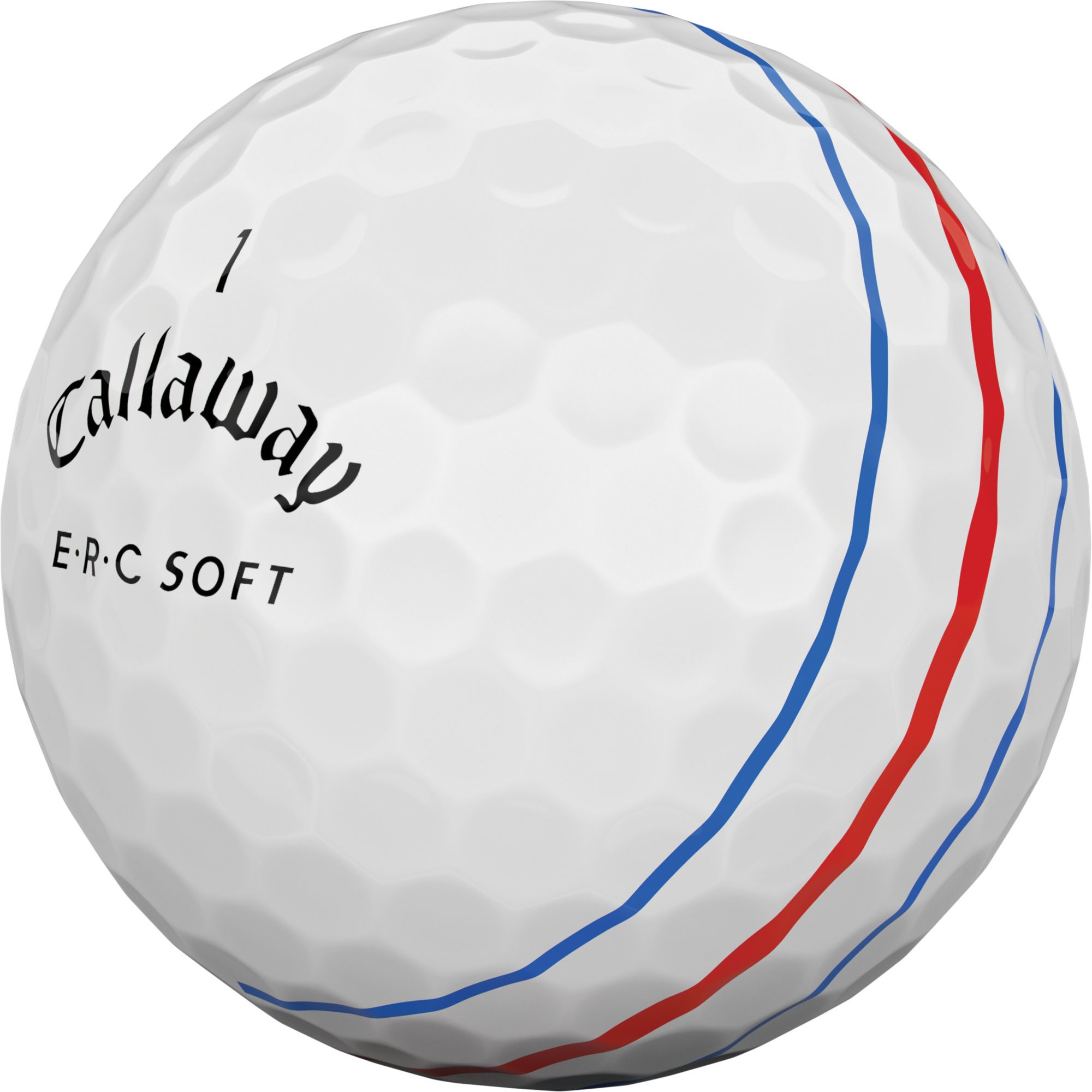 distance, and higher flight. The ultra low compression core also contributes in terms of creating low spin for a straighter and longer flight. The Supersoft golf ball features Callaway's patented Trionomer cover, designed to deliver greater shot stopping spin when around the green and better feel for golfers of all skill levels.
Callaway ERC Supersoft Magna
The Magna, as you can imagine, is larger in size compared to the standard size ball, but still is in compliance with the USGA Rules of Golf. Bigger is better for slow swing speed golfers and just starting out players.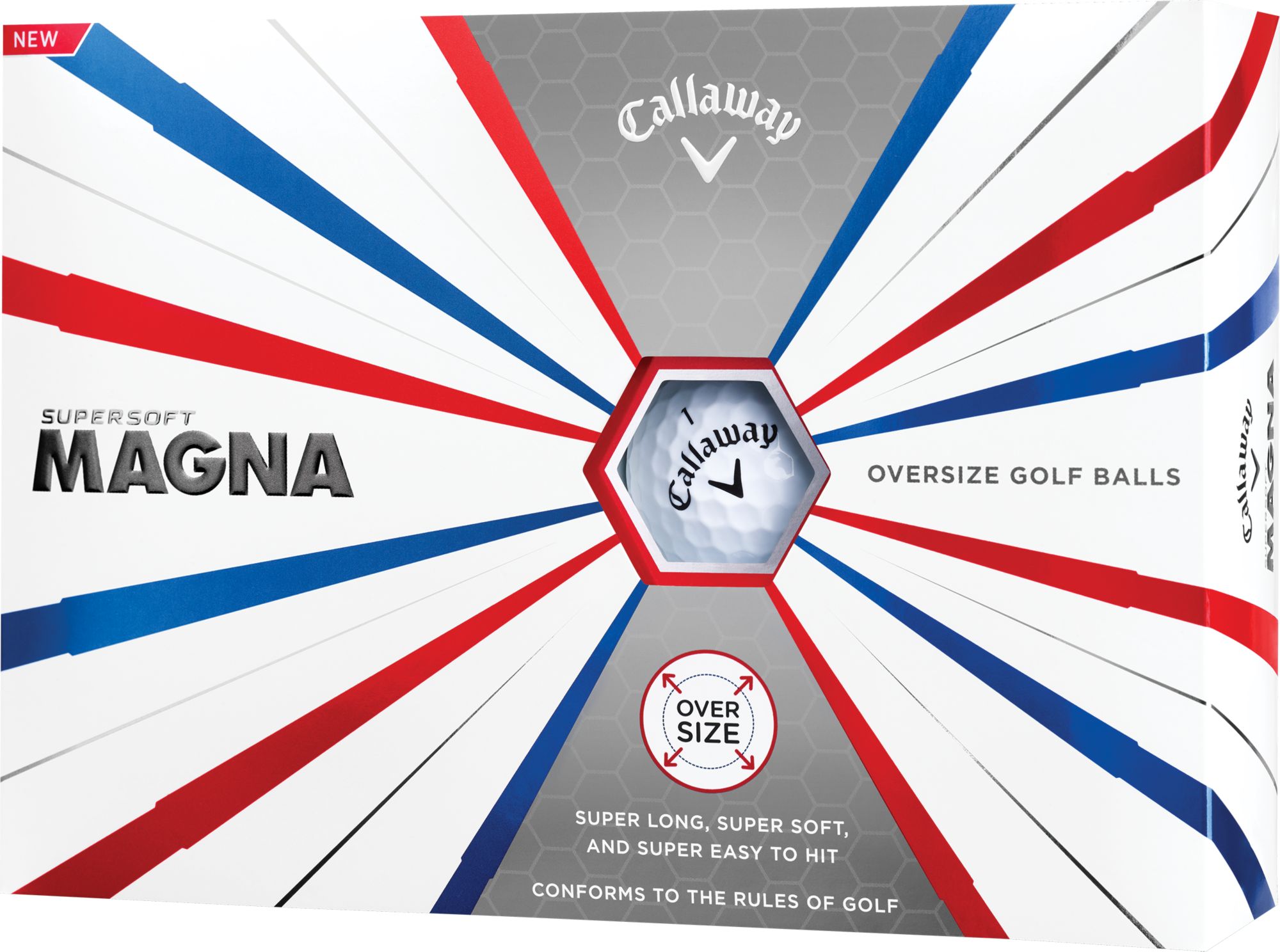 Along with its game improvement features, the Supersoft Magna golf ball comes with all the characteristics of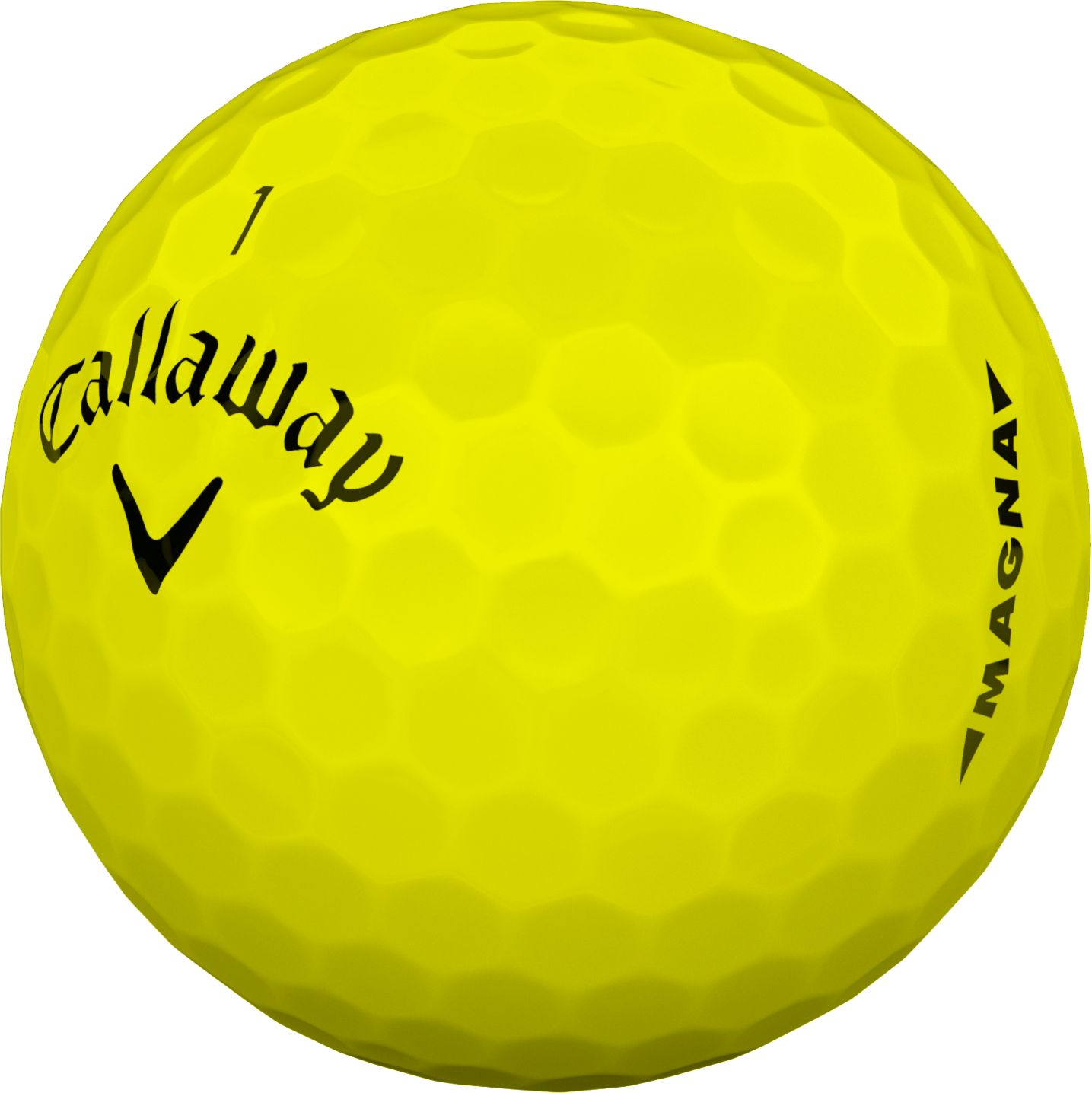 the Supersoft, including the HEX Aerodynamics, the ultra low compression core and the soft Trionomer cover.
Bottom Line
Fast Ball Speeds & Low Spin Off The Driver
The ERC Soft is the largest ever Graphene-infused Dual SoftFast Core. A larger inner core that maximizes compression energy while minimizing driver-spin and promoting high launch for long distance.
Longest Golf Ball With Soft Feel
ERC Soft has completely reinvented how a distance ball performs with Hybrid Cover. A multi-material cover creates an exceptional combination of faster ball speeds for longer distance, incredibly soft feel, and noticeably higher spin for excellent control around the green.
Triple Track Technology
Improved putting accuracy with the Triple Track lines. Out does traditionally side stamped alignment aid.
With all that being said, asses your game and pick the ERC Soft that will match it and cut those strokes off your score today.
Check and compare prices on Amazon and Dick's Sporting Goods today.